Corporate
Finance
Executive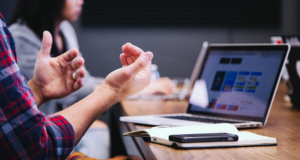 Location: Coventry
Salary: Competitive and dependent on experience
Hours: Maternity Leave Cover/Permanent, Monday to Friday, 36.5 hours per week
At HB&O, we're a team of passionate experts, specialising in supporting businesses and individuals through every stage of their professional and personal life. Our clients come from all different walks of life, operate in all kinds of different sectors and bring different experiences, passions and motivators to their work, but they all have a common goal: to be successful in their own right. We believe that our team should echo this too.
Job Summary
An exciting opportunity has arisen to join the progressive, growing and hands-on HB&O Corporate Finance team in our Coventry office, as a Corporate Finance Executive. We are recruiting for mat-leave cover initially, but there is scope for this to be a permanent position for the right candidate. 
HB&O Corporate Finance provide complete transactional support to owner-managed and family businesses, whether they are buying, selling, reorganising the business or simply planning for a future exit. We have particular expertise in smaller transactions, typically where the business values are between £0.25m to £5m.
The role will provide the opportunity for the individual to be actively involved in supporting clients and senior members of the team in all aspects of business transactions from a very holistic, client-focused perspective. It would be an ideal move for a candidate looking for a different challenge in this specialist area, and gain new skill sets surrounding full business life-cycle support to clients.
Responsibilities and Duties
The successful candidate will be responsible for providing technical support to the Lead Advisory team, in carrying out approximately 25-30 transactions each year for a wide range of business owners/entrepreneurs. They will be responsible for producing strong analytical data & reports for multiple end users, will the ability to tailor those accordingly.
Routine tasks will include:
Preparing formal and informal valuations
Preparing financial forecast models
Reviewing, preparing and organising financial due diligence documents (sell side)
Undertaking financial analysis for due diligence purposes (buy side)
Producing marketing documentation such as Information Memorandums and flyers
Organising and overseeing expressions of interest during marketing exercises
Researching and approaching potential buyers/sellers for clients
Liaising directly with clients, potential clients, professional contacts and referrer contacts through email, calls and face-to-face meetings.
Ad-hoc internal management accounting and admin, such as raising invoices and creating proposals/project budgets
Supporting the team with ad-hoc assignments
The Candidate
Ideally ACA/ACCA qualified, with up to 2 years post-qualification experience and be from an audit, accountancy and/or business advisory background.
The role would suit an individual with an analytical, problem-solving and forward- thinking mindset, with a wish to progress their current technical skills
You will have a good working knowledge/experience of how statutory and management accounts are prepared, carrying out analytical reviews and preparing reports within MS Excel, as the successful candidate will be expected to immediately fit into an active department dealing with all aspects of corporate finance transactions
You will have excellent communication and strong interpersonal skills, as this role will provide a high level of client interaction, at owner/principal and director level, and all projects must be handled with sensitivity and the utmost confidentiality.
You will be a team player, whilst also being able to work proactively, demonstrate initiative and strong time management skills
You will have strong working knowledge of Microsoft Excel, including use of formulas, charts, tables and formatting
A good awareness of corporate finance transactions would be a clear advantage in being able to hit the ground running in this very busy team.
Desirable 
Prior experience in financial forecasting
Prior knowledge or awareness of corporate finance transactions
Job Benefits:
Clear opportunity for career progression
Flexi-hours – we have core hours from 9:30am to 4:30pm, then work the rest around your schedule
Hybrid working
Quarterly appraisals
Quarterly bonus schemes
Internal promotion opportunities
Free car parking
Employee discount platform
Regular social events
Wellbeing strategy and dedicated wellbeing team
Enhanced employer pension contribution
Enhanced maternity, paternity and adoption leave
Funded CPD courses
Click on the link to apply for this role:
Apply now.
We look forward to hearing from you.

We have core hours from 9.30 to 4.30, then work the rest around your schedule.

Internal Promotion Opportunities
Once qualified, we have a graded management system so there is always somewhere to move up internally. 

No one wants to try and find a parking space before your first morning coffee. We've got plenty of parking at both our offices.

Employee Discount Platform
From your supermarket shop to holidays you can save with our exclusive discount programme.
Due to the number of applications received, only successful candidates will be contacted.
By applying for this vacancy and sending a copy of your CV, you are giving consent to Harrison Beale & Owen Limited to store your details in its database for the purposes of sharing future employment opportunities. We will hold your data over the next six months should your initial application be unsuccessful.
We always treat personal details with the utmost care and in accordance with GDPR. You can withdraw this consent at any time by emailing [email protected].
Want to find out more about us or enquire about working together? We'd love to hear from you. Head over to our enquiry page, fill in the form and we will be in touch!